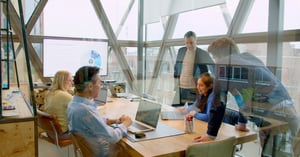 Join us at Agiliz
Agiliz provides solutions and services to close the gap between data and business objectives. Our multicultural team consists of talented people who create a data-driven impact on the businesses we work with, alongside industry leading partners such as Google Cloud Platform, AWS, Azure and Alteryx.
From data engineers and analytics engineers to data architects and analysts, together we're building a culture where personal and professional growth are just as important as business growth.
The Agiliz DNA
Who we aspire to be
Our people are our greatest asset. It is their drive, their knowledge and their talent that ensure that we excel in what we do. We are a close team of experts that work together to help clients harness their data. Either to create insights that help them make better business decisions or to improve business outcomes and accelerate their performance.
That is why we continuously invest in training and education for each member of our team. You can move fast and learn even faster. To make sure you are ready for every challenge our clients present you with.
Why choose Agiliz?
The 6 core benefits of working at Agiliz
When people ask what it's like to work at Agiliz, you'll usually hear the same few sentiments.
1. Innovate with top partners and clients
Work alongside ambitious clients and tackle challenging projects with a variety of technologies. Our partnerships with industry leaders like Google, AWS, and Microsoft keep us ahead of the curve and at the forefront of innovation.
2. Enjoy a competitive salary package
In addition to a highly competitive salary and generous insurance benefits, you'll have the freedom to select your own top-of-the-line computer, phone, and car to elevate your work experience and accelerate your career.
3. Unleash your potential
Receive guidance from experienced mentors who will sharpen your skills, improve on your weaknesses, and help you create a development plan based on your desired field of expertise. Plus, they'll show you the ropes around the office, including the best coffee machine and sandwich bar in the neighborhood.
4. Take part in charitable work
Giving back is not just an occasional occurrence, it's a fundamental part of who we are and what we stand for. 2 working days a year we commit to charity in group. From biking in Italy for the Duchenne Parent Project to providing support to the Special Olympics.
5. An empowered work-life balance
We value your well-being as much as your work. Take time off whenever you need it and enjoy the freedom to work on-site or remotely. This allows you to create the perfect work-life balance.
6. Monthly team events
Teams that play together, stay together. At Agiliz we aim to create a close-knit team of experts who know and support each other. Our team members suggest exciting activities, from karting and VR gaming to curling and cocktail workshops, to make the most of our time together.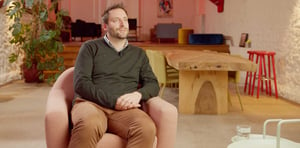 Koen has worked more than 12 years in the world of data and analytics, the last couple of years Koen developed a major interest in agile project development. An ambition we were happy to facilitate.

With his technical background Koen has an edge to enable close collaboration between development teams and business, helping customers create added value for any data-driven solution.
Clients you will be working with
Discover your career opportunities
Are you ready for your next challenge?
However you identify or whatever your path here, please apply if you see a position that makes your heart beat faster. Come join us and help us build a company where we're all proud to belong. Submit your application here.
One week application procedure
We are looking for people who are a match with our company, therefore we include a colleague, our sales and our 2 managing partners in 3 interviews.
You will get to know our company, our style and our culture in one week! We appreciate an open two-way conversation during the application procedure.
1.

First interview

You will meet a fellow colleague together with our partner Katleen.
2.

Second interview

Meet our sales Nico and founding partner Steve.
3.

Finalize

When both parties want to move forward we will present you a proposal.
Open Applications
As you can see we are always looking to expand, so feel free to send us your application and craft your own career.